Anchorwood Limited
As government grants for affordable housing started becoming a rarity, North Devon Homes had to diversify to be able to self-fund its own affordable housing builds in North Devon.
Anchorwood Ltd was formed on 25 June 2015 and is a commercial trading subsidiary company of North Devon Homes. It was created to ensure we could secure additional revenue within our group and invest in new affordable homes for more people that need them.
Developments
Anchorwood's first development helped to give it its company name; Anchorwood Bank in Barnstaple was a 30-acre brownfield site on the riverside. With the joint investment and partnership between Anchorwood Ltd and Pearce Construction, the development was able to facilitate a brand-new retail park, secure 172 new riverside quality luxury homes and support the future regeneration of the Oliver Building by its owner Wessex Limited.
Anchorwood Bank, the retail development and Taw Wharf, the housing on site, were both designed with modern amenities while carefully blending their design with the heritage of Barnstaple. Homes can be viewed through discussion with our partners, Webbers in Barnstaple.
Anchorwood Bank continues construction and new sites are in discussion for plans for Anchorwood Ltd.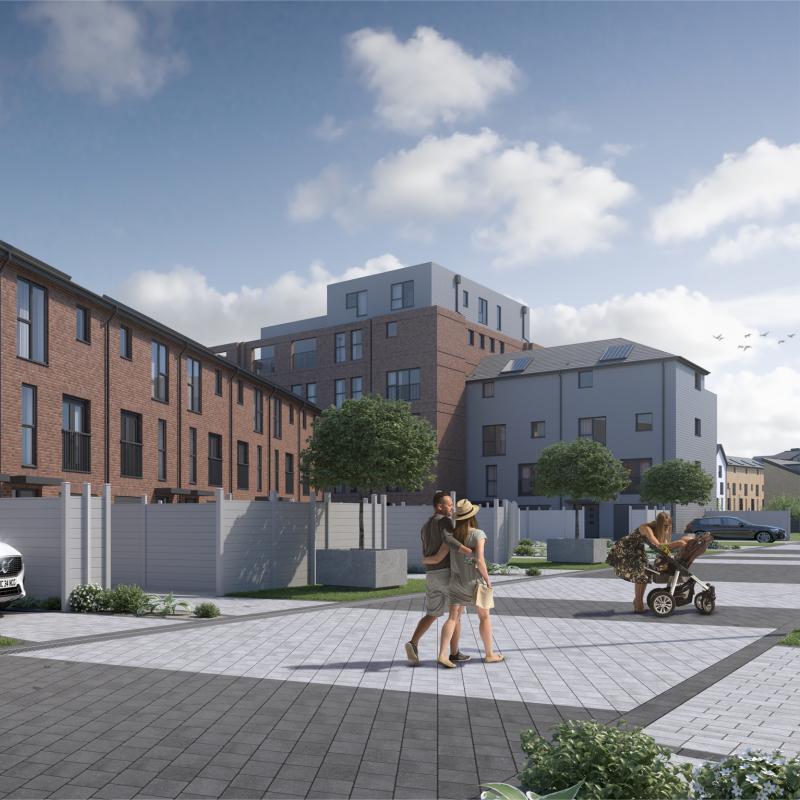 Governance
Anchorwood Ltd is governed by a board of seven Directors, four of whom are also trustees of North Devon Homes. This board ensures that Anchorwood operates effectively in accordance with its Memorandum and Articles of Association.
The trading activities of Anchorwood Limited are to provide market sale properties and commercial housing services. Any profits that Anchorwood Ltd makes are reinvested into the charitable parent company, North Devon Homes.