Tips on keeping your community clean
This Great British Spring Clean (25th March to 10th April) we are sharing our top tips on how to help clean up your community this campaign.
The message from Keep Britain Tidy this year is #BigBagChallenge. Encouraging everyone to grab a bag, no matter how big or small and commit to fill it with litter, weeds or general mess outside in your area. Whether you do this every day, every week or just the once if everyone in the UK committed to one bag that could be over 60 million bags of waste gone from our streets.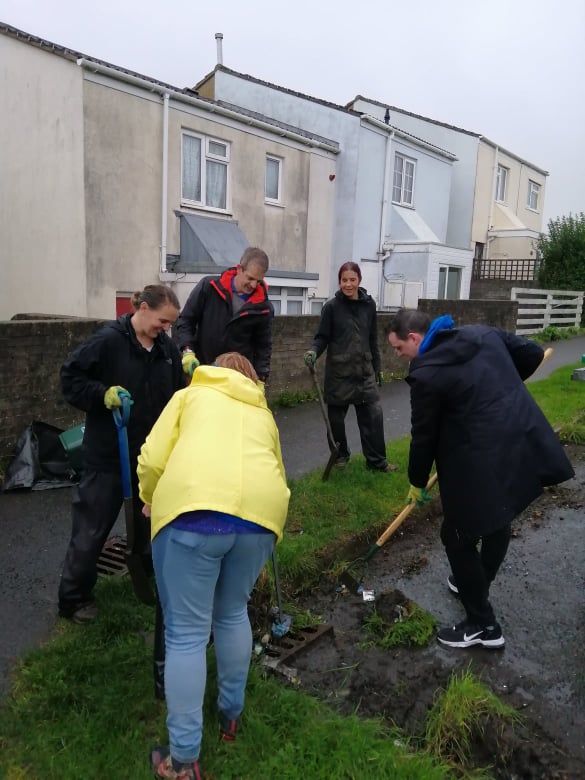 So, what are our top tips to help you with this challenge?
Don't over commit yourself – just one bag would help, if you commit yourself to doing something small everyday it's more worthwhile and achievable than if you overcommit and cannot keep up with that commitment.
Get sponsorship – maybe if you do want to make it a challenge you could get sponsors for every bag of litter or weeds you clear and donate it to a worthy charity.
Keep yourself safe – we're very aware that we are still in the middle of a pandemic, so make sure that if going in groups you keep socially distanced and maybe where masks where you can. The good thing is that this is an outdoor challenge so it's much better for ventilation.
Keep yourself clean – use gloves to pick up litter and wear old clothes if going to do weeding or harder labour. You wouldn't want to ruin your best clothes pulling up weeds!
Use a bin ring – if you can get one, a bin ring slots over the top of a bin bag and will keep your bag open. Believe us, you will thank us for it if you're doing a lot of litter picking!
Keep children safe – in your own little estates this might be safe, but if you are working along anywhere with roads, please keep children under control and away from moving traffic. It also goes for dealing with any sharp objects that may be found – make sure the person removing it is safe to do so.
Remember to recycle – not everything you find will need to go to landfill. Weeds and plants can go to local dumps and things such as cans, glass and plastic bottles can all be recycled in your own weekly collection.
Don't work alone – the safety message above is even more important if you decide to work alone. Don't go out in the dark to any slippery or hazardous locations and if possible, join a local group so you can all keep each other safe.
Report your clean up – don't forget after the challenge to fill in the collect and count form so the campaign can see how much impact this has had on our communities.