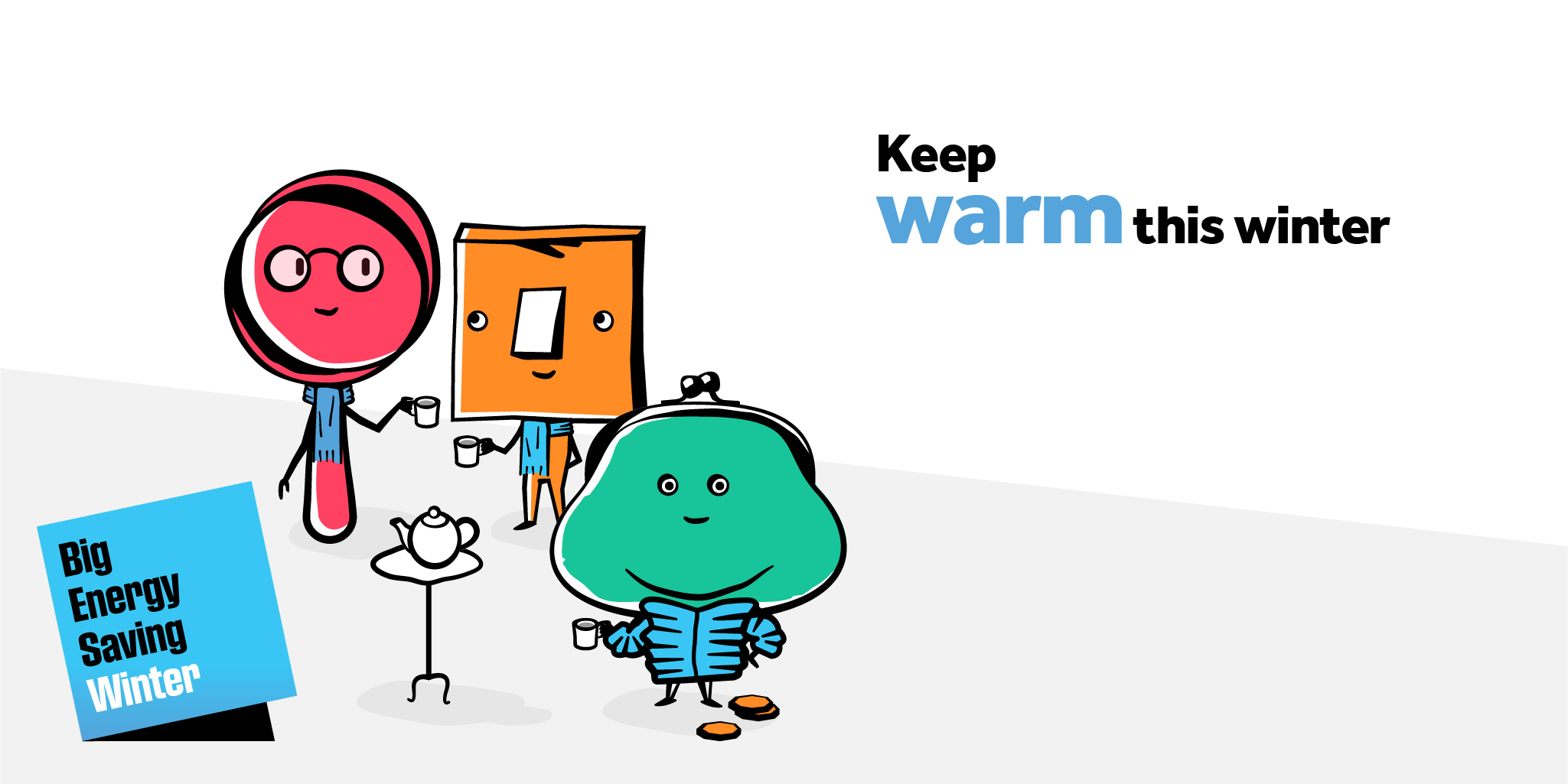 This Winter saw the launch of the Big Energy Saving Winter – a partnership between the Citizen's Advice Bureau and Energy Saving Trust.
To finish the campaign off we wanted to pull together a few tips to help you save money on your Energy Bills and share some of the resources from the campaign to help give you the best start to 2021.
Saving money on your energy has never been easier. It's as simple as Check, Switch, Save.
Check, Switch, Save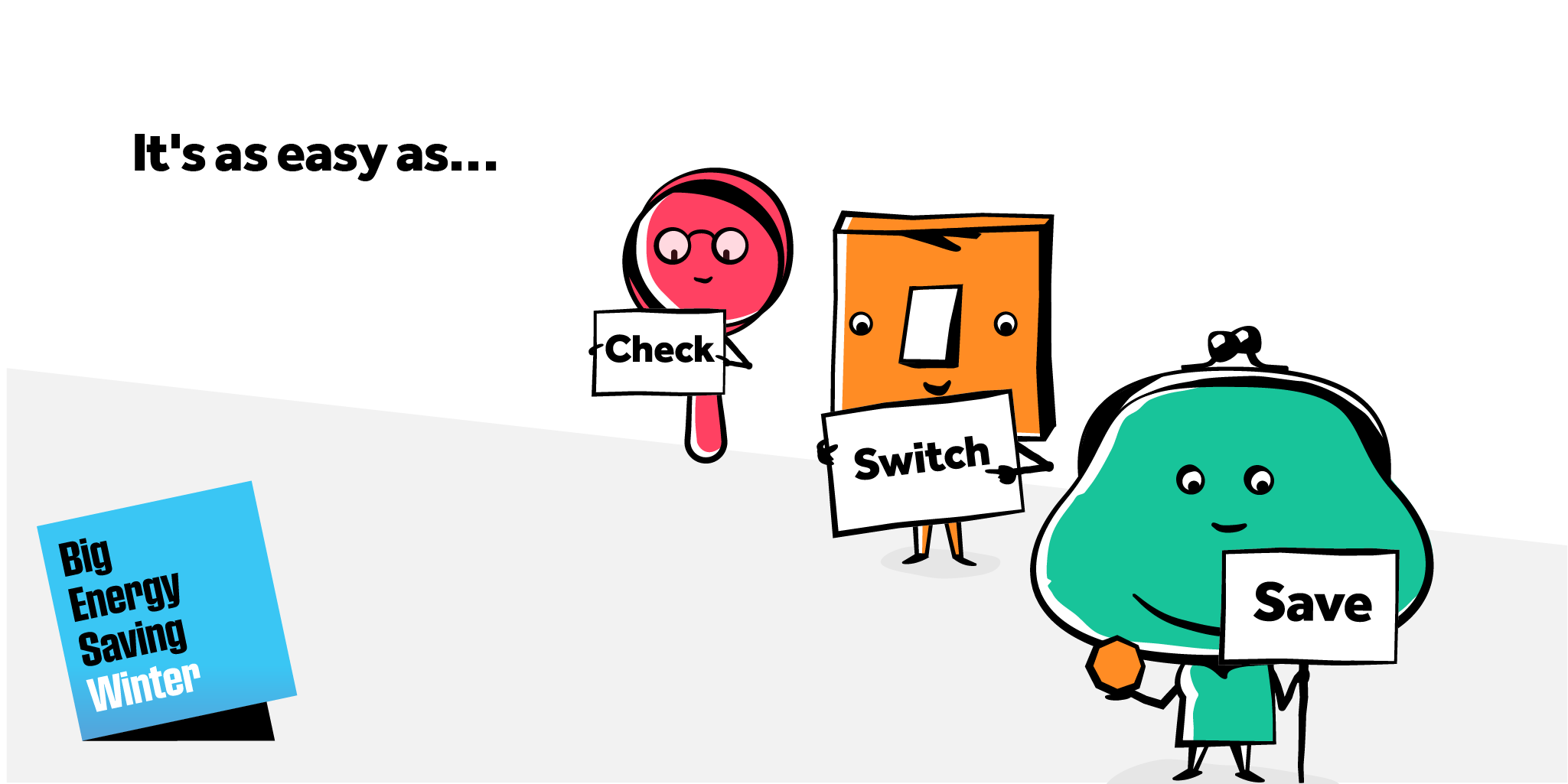 A check could take you less than five minutes but could save you hundreds of pounds a year! There are a few checks you can do from making sure you're getting all the support and benefits you are entitled to, to making sure you are on the best tariff for your situation. Use the Citizen's Advice comparison tool to compare your gas and electric prices.
Switching energy provider is now super simple. A few clicks of a button online or a quick phone call and you can switch with no additional work for you. It takes just 21 days to switch your provider and you don't have to lift a finger – they do all the hard work for you.
As well as saving on your tariff there are also things you can do around the home to help save on your energy bills. Read our article from last year's Energy Saving Week to see some of our top tips.
Take the quiz
How much do you know about saving money on your energy bills? Take the quiz now! https://bigenergysavingwinter.org.uk/quiz
For more information on the Big Energy Saving Winter take a look at their website.