Say Hello to some NDH Volunteers
This week is National Volunteer's Week and with all the fantastic work that volunteers across the community have been doing during Covid-19 we wanted to highlight just a small few of our volunteering team here at NDH.
We work closely with a group of engaged customers who volunteer their time to help us with a variety of topics. It could be helping us strategise our plans for customers, holding events or reviewing policy and other items that affect our customers old and new. If you're interested to find out how to get involved visit this page.
Let's meet a few of the team who help us day to day.
Patsy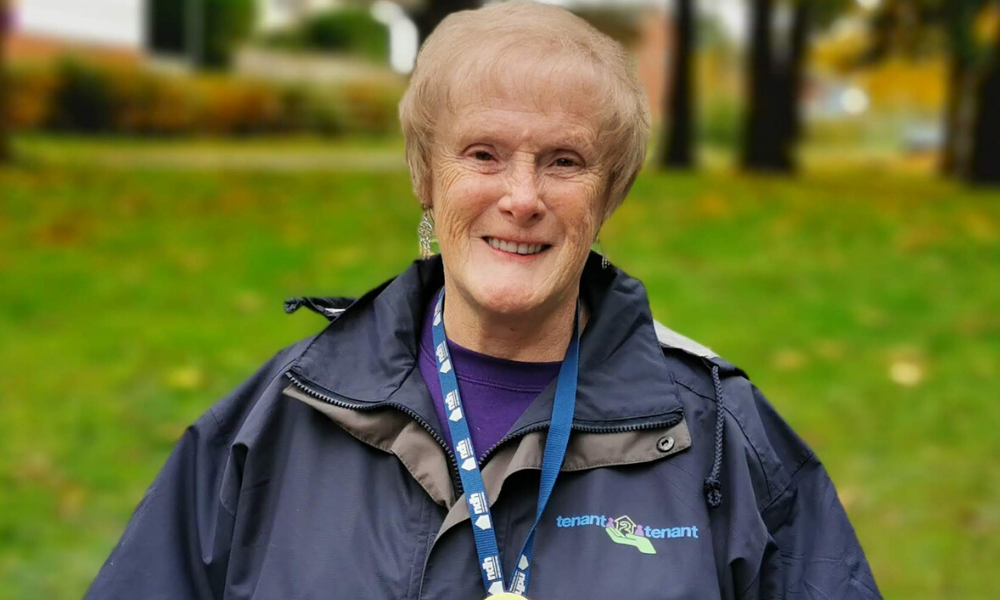 Patsy has been volunteering at NDH for nearly 10 years and currently sits on C90, Scrutiny, Fresh Ideas and is a Customers2Gether (previously known as Tenant2Tenant) volunteer.
We asked Patsy why she joined NDH:
"I joined in 2011 as a friend asked me to come along to a meeting with her. I wanted something to do as lost my husband 12 months before."
She continued with why she most enjoys volunteering with us:
"I am a people person and care about people and put other people before myself. I like changing people's lives in particular with my Customers2Gether role where we have helped customers downsize and changed their lives for the better. I like to see end results and I enjoy socialising with other volunteers at the regular events."
The volunteering she does with us requires a certain amount of knowledge and we've also helped Patsy learn some new skills:
"I enjoy a challenge and enjoy everything I do. I have learnt new technology skills by using an IPAD and during lockdown have enjoyed keeping in touch with people via zoom."
Patsy also used to volunteer for Age Concern when she was able to drive taking people to and from hospital appointments. She's not one to be sat around for long and will do as much as she's able to, to help her fellow community.
She added:
"We all have a great support from the Customer Involvement Team who make volunteering fun and enjoyable. Becoming involved with NDH as a volunteer has changed my life."
Tracey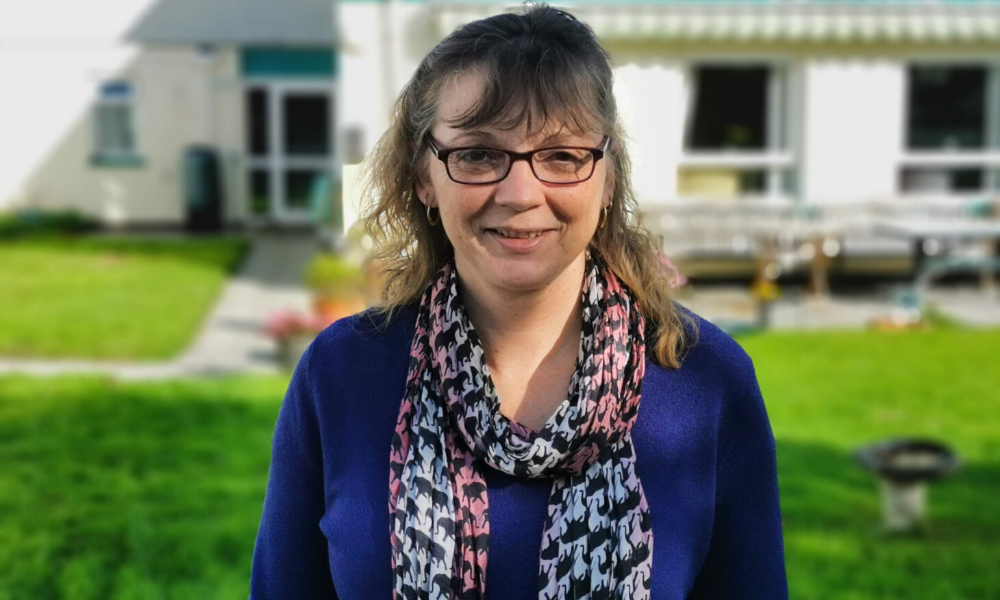 Tracey is another of our involved customers and is part of C90, is the Vice Chair of Scrutiny, Fresh Ideas and is also a Customers2Gether member.
We asked Tracey why she volunteered herself to help:
"I joined NDH as a volunteer so I could help in whatever capacity I could, it was also to help myself from self-isolation and make new friends."
She continued:
"The best thing about volunteering at NDH is that you can do as much or as little as you are able to and that you can help others change their lives for the better."
Tracey is also a Scout Leader for 1st North Devon.
Sue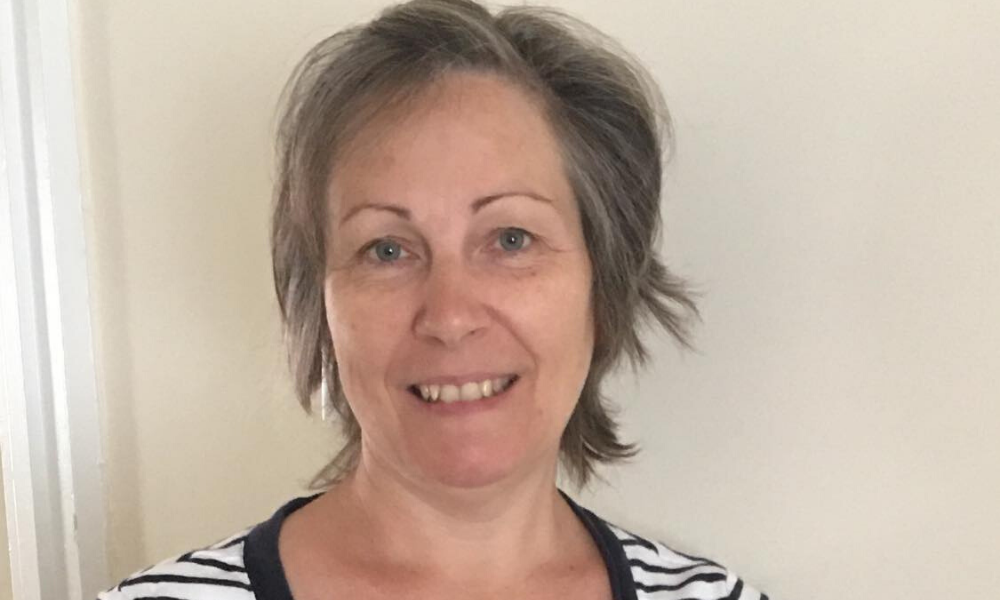 Sue joined NDH to help us within our Fresh Ideas groups and has been attending our Customer Journey Mapping sessions where we review our procedures and review customer touch points and experiences.
Sue said, when asked why she joined NDH as a volunteer:
"I was interested in how NDH works behind the scenes and was keen to find out more about how I could play a part."
We asked what she enjoys most about volunteering with us:
"Due to work commitments I cannot attend all meetings but when I come along, I am always made to feel very welcome and enjoy seeing everyone. Meetings are very interesting, and I enjoy listening to everyone's points of view – this can change my original perception of certain topics and it's good to see things from other people's opinions on topics."
She added:
"During the lockdown I look forward to the customer quiz on Zoom every week as its good fun and lovely to see everyone."
Sue has also been helping her local neighbours during the Coronavirus outbreak by checking in on them and getting essential shopping; showing a real community spirit.
Lin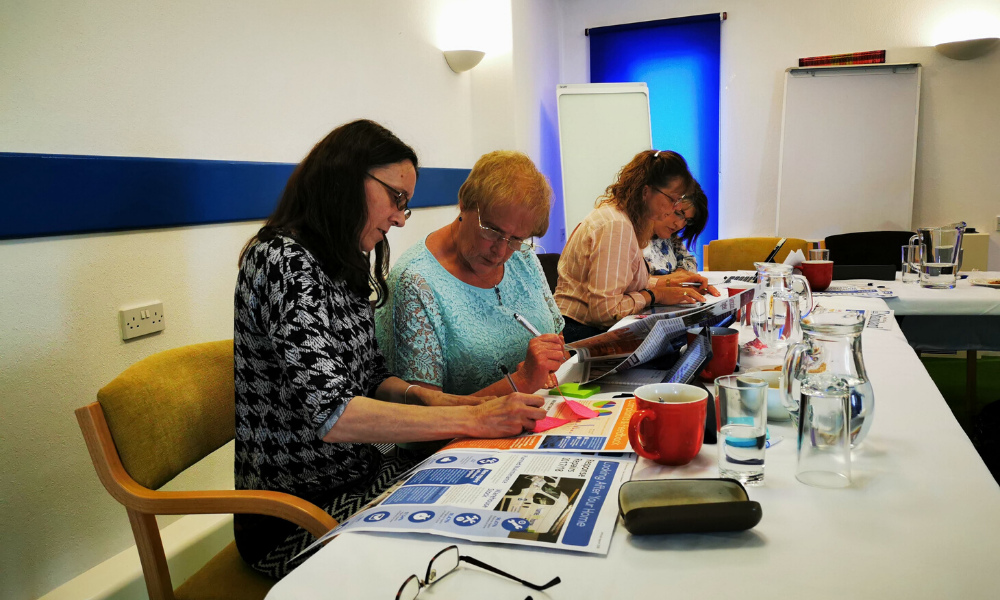 Lin joined NDH as a volunteer for our Scrutiny Panel and as a C90 member.
When she was asked about why she joined NDH she said:
"I was curious of what NDH does behind the scenes and how the organisation works and how they put customers first in their policies."
She added about what she enjoys about her volunteering:
"I really enjoy meeting other customers and the socialising aspect. It's also lovely to chat to the Board Members and staff at C90 who are all nice people, and people you wouldn't normally get the chance to talk to as a customer. I really enjoy doing the Scrutiny reviews and looking at service areas in detail where we co-design policies for customers."