Personal Alarms
We believe in making life as easy and as independent for as many people as we can. Our personal alarms can help to make life easier and give peace of mind to families and loved ones. Although the services are provided by North Devon Homes (NDH) you do not need to live in one of our homes to take our alarm services but you can benefit from our charity status and low prices while knowing your payments are reinvested back into housing in North Devon.
Whether you are worried about falling, or wish to let someone know if you're taken ill or simply want the reassurance that you can summon help when things don't quite go right, we can install an emergency response alarm unit with a remote trigger button that will give you 24 hour access to friendly trained staff.
If you need advice or reassurance, a visit from a family member or medical attention, we can provide the appropriate assistance quickly and efficiently.
All for a weekly cost from £4.20 with no installation charges or upfront costs. VAT is charged on top of all fees, but some people qualify to claim this back from HMRC. You can find out more about that from their website.
All you need to get an alarm is a working phone line and an electric socket that will need to remain switched on. The alarm has a backup battery in the event of a power cut to allow for 40 hours of standby operation.
The remote trigger (which can come as a watch or pendant) can be worn in the bath or shower as it's water resistant and stretches up to 50m from the base unit in your home meaning you have full peace of mind whatever activity you carry out within your home or garden.
As well as the basic alarm and remote trigger we can provide a variety of specialist telecare equipment designed to make your life easier. We also supply and fit key safes for your home to add peace of mind around losing your keys and access to your home. You do need the alarm service above to be able to take advantage of these options.
Example one:
A falls pendant that will alert the control centre in the event of a fall - from (an additional) £1.50 per week.
Example two:
A smoke alarm lined to the control centre to provide peace of mind that help will be called in the event of smoke being detected - from (an additional) £1.88 per week.
Example three:
A pill dispenser that dispenses pills at a pre-set time to help people manage complex  medication administration - from (an additional) £6.92 per week.
We can supply and fit products from our partner Tunstall - their full range of products can be seen here.
Key safes can be fitted from as little as £30*. They offer a four-digit combination to hold standard house keys.
*We routinely supply MasterLock key safes but can also provide "Secure by Design" accredited safes e.g. Supra C500. Prices on application.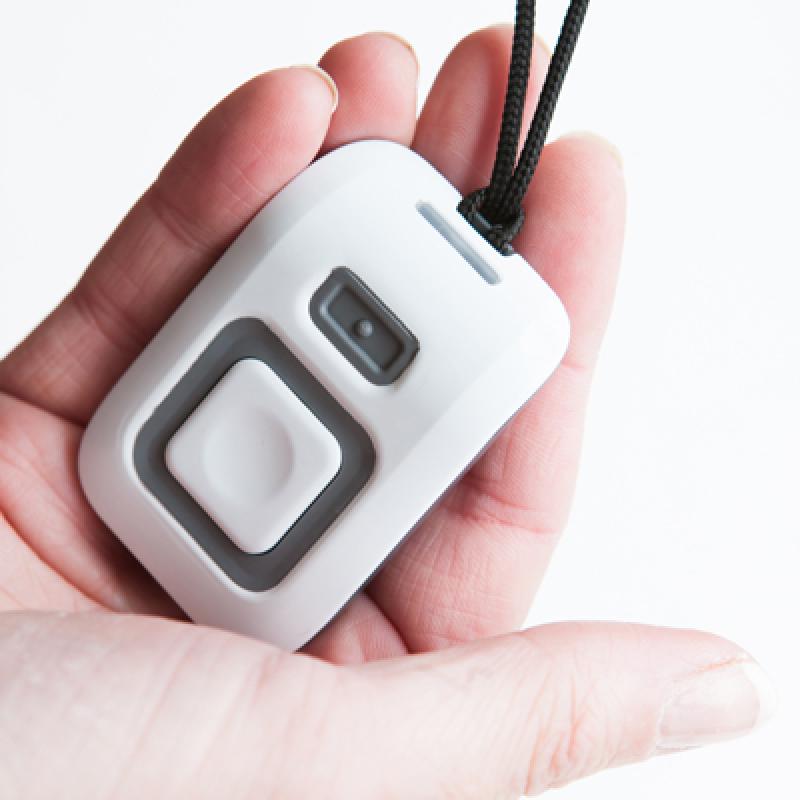 Want to get in touch?
If you have questions, want to know more or want to get signed up please contact our team on 0800 083 7553. There are no complicated forms to fill in, no long waiting lists and we are not going to cold call or make a sales pitch. We want to help make your life happier and healthier in whatever way we can.