Shared Ownership
Shared Ownership is a home ownership scheme run through housing associations, local councils and even private companies, which allows you to buy a portion of a home whilst paying rent on the remaining share. The part rent/part buy scheme can be a great way to get onto the housing ladder, if home ownership is something you aspire to. However, there are a lot of factors you need to consider, which we have highlighted below.
Information below sourced from the official Government site that you can read here: https://www.gov.uk/shared-ownership-scheme
How does Shared Ownership work?
You find a Shared Ownership property that you wish to buy, sometimes on the Help to Buy website or via an estate agent. You then purchase a share in that home, normally between 25% and 75%, but you can buy 10% of some homes, although this varies depending on the property. The share available for sale will be specified in the property listing.
For the remaining share of the property, you would then pay the property landlord, such as ourselves, a monthly rent. In many cases, the monthly cost of your mortgage, rent and any service charges can be much more affordable than paying rent on a private property.
For example:
Total market sale price of the property = £280,000
Share percentage 50% = £140,000
Mortgage deposit (5%) = £7,000
Monthly mortgage repayment (based on interest rate of 4.8%) = £468
Monthly rent on remaining 50% (estimate) = £300
Monthly service charge (estimate) = £20
Total monthly bill = £788
Please note these costs are estimates. A full breakdown of costs once you have found your chosen property should be available before proceeding, to make sure you can afford any monthly charges. You should always seek financial advice before proceeding with any house purchase to avoid putting yourself under financial strain or possibility of bankruptcy.
It's worth also noting that once you are looking at properties over £250,000 you will be liable for some Stamp Duty Tax so it would need to be considered into your costs.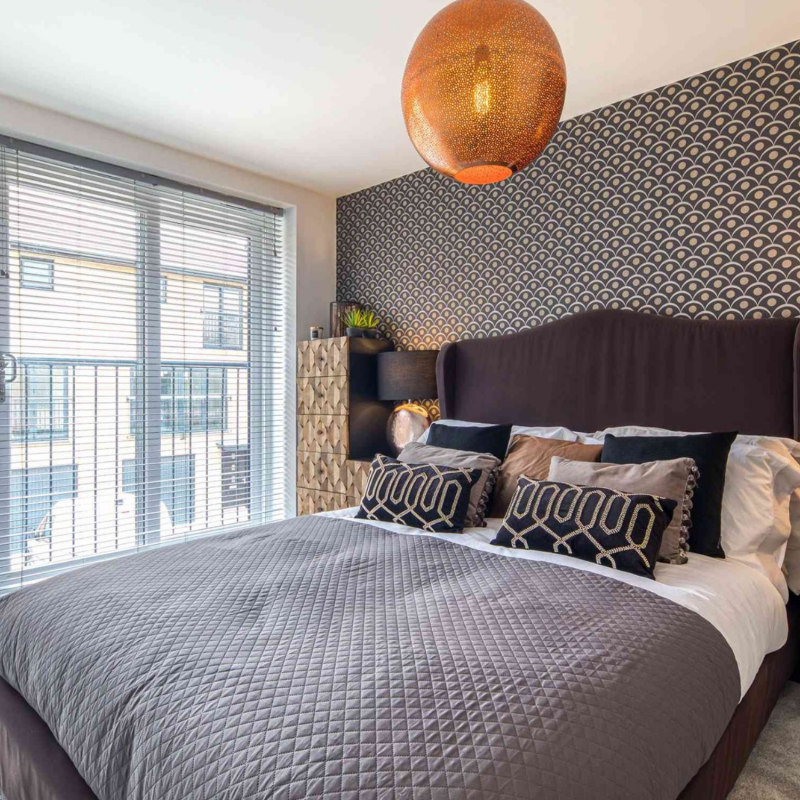 Will I ever own the full property?
You may read about staircasing and wonder what it is. Well, staircasing is the term referring to buying more of your home in small parts until you potentially own the whole house. So, for example, if you own 50% at the start of your home buying journey, you could continue year on year to buy more shares of your home's equity until you own the property outright.
Each time you buy a new share in the property the rent cost of your home will reduce but remember things like service charges may remain static, depending on the home and any maintenance costs involved.
It's worth also noting that some properties have local restrictions placed on them to stop them being able to be bought outright. You can find out any limits on staircasing when you enquire about buying a property. If you know you want to own the home fully make sure it isn't a property with this restriction in place.
Who pays for repairs and maintenance?
As the homeowner, you would be responsible for the upkeep of the property maintenance. This also applies to decorating and you can decorate your property however you wish inside. There may be some stipulations on property changes such as to your kitchen or bathroom that the landlord puts on the property, but usually with a quick permission request these changes can usually be made without a problem. With NDH if we notice a repair that needs doing you would be responsible for the recharges of that repair if not completed directly.
In the new Shared Ownership scheme which applies to around half of all Shared Ownership properties from January 2022 there is a new 10-year period where landlords are responsible for paying for essential repairs – helping to bridge the gap between renting and home ownership.
You will find out during the application which Shared Ownership scheme a property falls under.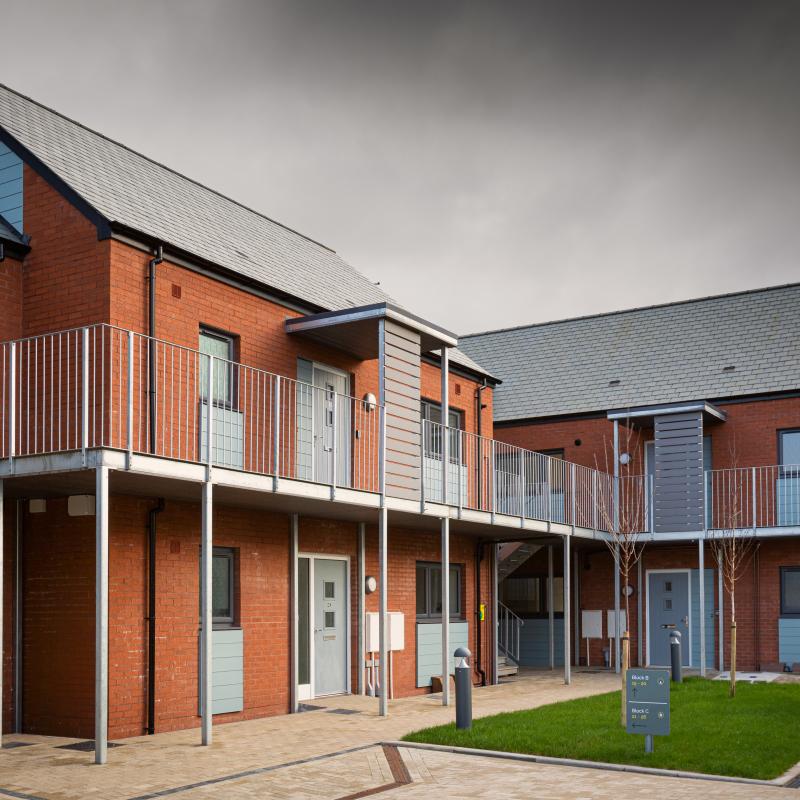 What happens when I want to move house?
When you come to sell, you would first approach your property landlord to see if they can find a new Shared Owner to buy your portion of the home. Depending on your lease there will be a set period of time that they have to try and sell your share before you are able to approach local agents to market your property elsewhere.
Selling via the property landlord is usually cheaper in fees than going via an estate agent, but should you eventually choose to market your property via an agent, either as a share or as a full sale (selling the portion owned by the property landlord) you would be liable for all the selling fees as you would in any normal property sale.
You should also consider the other costs of selling or moving house such as valuation fees, EPC certificate costs, surveying fees and solicitor costs before deciding whether to move.
The property would be sold at the new market sale rate for your property and your equity (value) of your share would increase or decrease in line with the market rate. For example, if your home was originally worth £280,000 when you purchased your 50% share, and when you came to sell your home was now valued at £300,000, if you sold at market price you would gain your share of the increase, so you'd receive £150,000 instead of your original stake of £140,000. This however also works the same way if the value has decreased, meaning if the housing market price was now only £250,000, you'd only receive £125,000.
Before buying your home make sure you clarify exactly how you would sell in that case so you are aware of any restrictions or timings on your lease.
It depends on the property you are looking to buy but it can usually be as low as £3-5,000.
It all depends on your personal circumstances, the house you choose and your financial credit history, but to give an idea, a mortgage broker would normally suggest you can afford a mortgage that is approximately three to four times as much as your household income. This would obviously be less is you have a much larger deposit.
Before you commit to any property you should have a conversation with a mortgage advisor about your eligibility and to make sure you can afford the repayments. There are many factors involved in mortgage applications and things such as your income, age and credit history will all play a part. A Shared Ownership property would need a Shared Equity specific loan in most cases.
Most mortgages have a term of 25-35 years (the length of your mortgage, which usually lasts until your predicted retirement age) but some mortgage lenders will do shorter term mortgages for those over 45 years old. Many lenders will still consider you up to the age of 70 but will do many checks to ensure you can afford your monthly repayments beyond retirement.
When you purchase a home you will need your initial deposit, and then moving forward you will pay your monthly mortgage to your lender and the rent and any service charges to your landlord. The portion you pay off your mortgage each month goes towards lowering your mortgage and towards your own share in the home rather than a landlord for rent.
Before you commit to buying a home you need to make sure you are able to afford the monthly repayments, including any service charges or fees. If you miss payments or become in arrears you could lose your home. This applies in any house purchase and not just with Shared Ownership.
Help to Buy is a different Government scheme where you can borrow extra money at low interest to help top up your deposit and lower your initial mortgage. This is separate to Shared Ownership but can help even further to lower your costs overall. They also have a portal where some shared ownership properties are marketed.
The first step is to register with Help to Buy South. They are the regional agents for North Devon and beyond and we list our properties on their portal. They also have lots of other useful information about Shared Ownership and the Help to Buy scheme.
We may also list some properties with local agents, as the help to buy listings are required to be Government funded only and so not all our Shared Ownership properties qualify to be listed here. If you are in any doubt you should contact the Regeneration team on the details below once you have decided if you can afford to.
If you're aged 55 or over at the time of buying the home, you can buy up to a 75% share through the older people's shared ownership (OPSO) scheme. Once you own 75%, you will not pay rent on the rest. You can find out more about this by visiting Help to Buy's website.
If something happens to you, you can leave your lease in your will to whoever you choose and that person would become the responsible tenant for the rental share of the property, or the responsible seller if they choose to sell it.
There will be some instances where they may be forced to sell the lease during probate if they do not meet the Section 106 restrictions on the lease, such as being local, or having a local connection. It is worth speaking to your solicitor about your lease to find out more.
If you'd like to find out more about purchasing one of our Shared Ownership properties and want to ask more about our side of services as a landlord get in touch with our Developments and Regeneration Team by email [email protected] or by phone 01271 312528.